Fast-paced historical romance novel Enemy of the King is my version of
The Patriot with flavors of Daphne Dumaurier's Rebecca.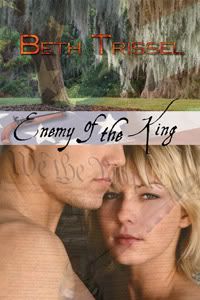 Coming to the Wild Rose Press Friday May 8th.
http://thewildrosepress.com/

Already out at Amazon, it will be available at all major online booksellers
in both digital download and print soon after its initial release.
Local booksellers can order it in. Please help me spread the word.