I know you are all laughing at me. You snicker and think, she's so silly. You closet LOST watchers you! Tell me that Sawyer doesn't just ring your bell. What a perfect character for a romance novel. Bad boy, reforms, while still retaining the sexy, endearing, facade that just turns me on! Oh. I digress, there still his Jack,Mmmm keeper, Sayid, well you get the picture. there is eye candy for both sexes.

I'll admit I am addicted to lost. I have to know what happens and I am out of the closet! I love the show. I love Sawyer, he keeps getting better. I know there are some Jack lovers, but not me. Kate get outta my way.


Clare take Charlie, get it over with, Juliet you belong with Jack. Hurley that leaves you Kate, you are such a nice guy, she doesn't deserve him. He has a very big heart.
Now I know Richard has strong emotions and would protect his woman. Locke, aka, smoke monster. He doesn't do it for me. But my Mom says he's like the movie star from The King And I, but she forgets his name.
Desmond he would be choice number two. If Penny doesn't try to kill me. She won't let me have him. Okay, I really do want Sawyer.
Did you know the Sawyer is a cop in his alternate life line. I like him better, I hate the visiting in jail thing. So this is much better.He can help me with tickets too, well unless we are on the back of his motorcycle, then he drives and I hug and sniff. Know what I mean??
As far as what they are aiming for, I have no clue what they are doing. I have to admit they do a great job of adding mystery, mythery, magic and monsters. Enough to make me watch it and yes, I escape. If my DH will shut up and let me watch it! Honestly he'd talk through the whole thing if I let him. But put on World At War and he goes into a trance. Even my talking doesn't phase him. I have yet to figure that one out.
But I am anxiously and sadly awaiting the end of the series Lost. I will every evening until something better comes up, before I got to sleep, do a day dream about Lost. Sawyer is mine, I am hotter then Kate or Juliet combined! I am the hottie on the Island and very desirable. I am also one of the candidates because I am willing to setter for Jacob any day.
Any other fools eagerly anticipating, watching spoilers, have any secret predictions, anything????
Am I the only one?
Is Mary lost???
Forget Ben, he's just too creepy for me.
Now if you like the show and you're confused and don't care. You think Sawyer has aged well, he has!
And in my evening dreams before I fall asleep.
...
There he is! In my mind, in all his glory.
And the cage, oh goodness yes, the cage
I remember him and Kate, but unfortunately he's mine now. And I will see him in my predreams if not my dreams.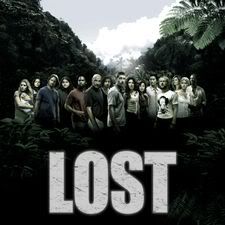 Any other Lost addicts out there? Come on out and show yourselves and admit it. You're hooked on Lost!